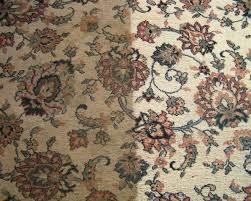 We know that your area rug is not just a rug. Whether you inherited the rug or you spent hours perusing the internet and catalogs for the perfect one that ties the room together, you want to make sure that your rug is staying put in your house for a long time. When you're looking for the best area rug cleaner in Austin, call Peace Frog Specialty Cleaning!
Unfortunately, many area rug cleaning specialists know just how precious your rug is to you as well, which is how they justify charging you an "in house" cleaning fee. The truth is, that many rugs can be steam cleaned right in your home, which can save you tons of money. Here at Peace Frog, we believe in making your life easier by cleaning your area rug right in your home. First, your Peace Frog area rug technician will examine the rug to check for color fastness. Because some rugs can run or bleed, special considerations need to be taken before we begin our cleaning process. Once we have ensured that your rug is ready to be cleaned, we will steam clean it right in your home. We will pre-condition your rug with a detergent-free product, which is 100% baby and pet safe. Lastly, we take great care steam cleaning your rug using our state-of-the-art truck mounted steam cleaning equipment.
When you call Peace Frog Specialty Cleaning to clean your rug, you are truly calling the best area rug cleaner in Austin. Let us help keep your home beautiful. Call Peace Frog today!