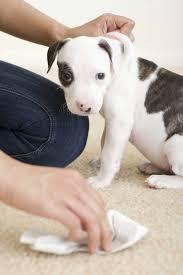 We all tend to look at our pets as full-fledged members of the family. They eat with us, they sleep with us, and they lounge with us on the weekends. This comes as no surprise in Austin, as it is continually named one of the most pet-friendly cities in the U.S. Unfortunately, our pets can make quite the mess in our house. Our once pristine carpeting has been spotted and dotted with your pet's accidents. You've tried buying products at the store and re-enrolling your dog in obedience class, but nothing really seems to help the smell. You tell yourself that you are just going to get rid of the carpets all together because it's too hard to keep them clean with an animal inside the house. Before you decide on that, you should give Peace Frog Specialty Cleaning—the best pet-friendly Austin carpet cleaning service—a call.
Our friendly staff, efficient services, and detergent-free steam carpet cleaning method will eliminate your pet stains and odors in your home without sacrificing your health or the health of your pets. Our detergent-free carpet cleaning solution does not contain the harsh petrochemicals that many of our competitors use which can be harmful to the environment as well as small children and pets.
When your Peace Frog carpet cleaning technician arrives at your home for your services, they will use black light technology to pinpoint exactly where those pet stains are so they can effectively eliminate them. Our deep steam carpet cleaning method will eliminate odors and give your carpet a fresh appearance. Your home CAN be beautiful and have pets inside it. That's our guarantee. Call Peace Frog today for more information about the best pet-friendly Austin carpet cleaning services.