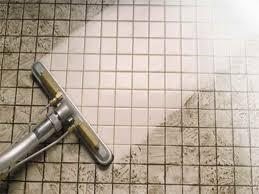 Have you ever spent an entire afternoon hand scrubbing your tile and grout with a toothbrush? There is no need to do that any longer when you schedule the best tile and grout cleaning in Austin! Peace Frog Specialty Cleaning in Austin provides excellent services to get your tile and grout just as beautiful as the day it was installed.
Your kitchen is the heart of the home. It is where you share meals with your family every night, where you do homework together after school, where you host your extended family during holidays, and where you sneak a midnight snack with your husband. Needless to say, with all of that activity it can get pretty grimy and dirty. At Peace Frog, we specialize in cleaning ceramic and porcelain tile so that you can concentrate on what's most important: the people in your home.
When your Peace Frog technician comes to your home to clean your tile and grout, they will use a deep steam cleaning method that will make your tile glow and shine. Be sure to ask about grout sealing process, which will help maintain the cleanliness and durability of your flooring. Skip the toothbrush! Let the professionals handle the heavy duty cleaning. Call Peace Frog Specialty Cleaning today for the best tile and grout cleaning in Austin! Contact us now for a no-obligation quote.