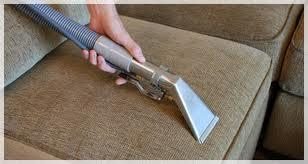 Your couch has probably seen better days. You remember when you first cut the plastic off your new couch, excited to place it in your living room and to pick out new throw pillows to match with it. Over the years, however, your couch has gotten a lot of use, and all of the food stains, pet stains, and wine spills have had you considering replacing it. Before you kick your couch to the curb, call the best upholstery cleaning professional in Austin—Peace Frog Specialty Cleaning. Their expert services and excellent customer service record make an excellent choice when considering hiring a professional upholstery cleaner.
Many people throw out their furniture earlier than they should. The truth is that with just a little extra care, the life on your furniture can be extended. When you schedule an Austin professional upholstery cleaning by Peace Frog, you can expect your technician to examine your upholstered furniture to look for stains and also to evaluate the type of care your particular fabric needs. Your technician will be sure to check for color fastness and dimensional stability of the fabric. After your technician evaluates your upholstery they will use a deep steam cleaning method to extract dirt and stains from your furniture.
When you schedule a Peace Frog upholstery cleaning (the best upholstery cleaning professional in Austin) you should be sure to ask about applying Dupont Teflon technology to your upholstery to make it stain resistant and extend the life of the fabric further. We would love to help you keep your home beautiful. Call Peace Frog today for more information!