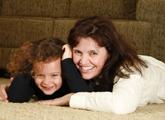 Are your area rugs dirty and dingy? No problem, our carpet cleaning professionals have the knowledge, training, and equipment needed to get them looking their best. We provide onsite cleaning for all your area rugs, Persians, Orientals, and more.
When we clean our rugs and carpets with the typical household vacuum, it leaves behind dirt and allergens that may not be visible to the naked eye. But just because we can't see them doesn't mean that they cannot affect us; these contaminants can negatively alter the air quality in our homes which can lead to the onset of allergies or respiratory ailments.
When you hire our experienced technicians, we will provide you a thorough cleaning that will be sure to meet, or even exceed, your expectations. We use state of the art equipment, environmentally friendly cleaning products, and techniques that will ensure a deep cleaning that will have your area rugs looking like new.
Our technicians are also equipped with the knowledge that allows us to treat your rug, or rugs, based on their specific need e.g. the fabric that they are made out of or how old they are. In addition, some rugs may need a standard cleaning, while other may need stain or odor removal. Our technicians have the experience to immediately recognize what kind of treatment is needed as well as how to proceed.
Regular Austin, TX area rug cleaning will do more than just make them look better; it will also help to prolong their lives. If your rug is valuable to you, then the best way to protect your investment is with routine cleanings. Call us today, our Austin, TX area rug cleaning professionals will be happy to answer any of your questions.