Peace Frog Specialty Cleaning
Best Carpet & Rug Cleaning Services in Cedar Park
Who doesn't love welcoming a new puppy into your home? Small, adorable, and full of energy, there's so much excitement in having such a fluffy new member of the family. Then you notice a mysterious stain on your carpet and that honeymoon period comes to an end. No need to stress about it- just call Peace Frog Specialty Cleaning in Cedar Park. We're always raising the bar for fast-acting and dependable cleaning solutions, so next time Fido leaves a mystery mess, let us know and we'll be ready to help.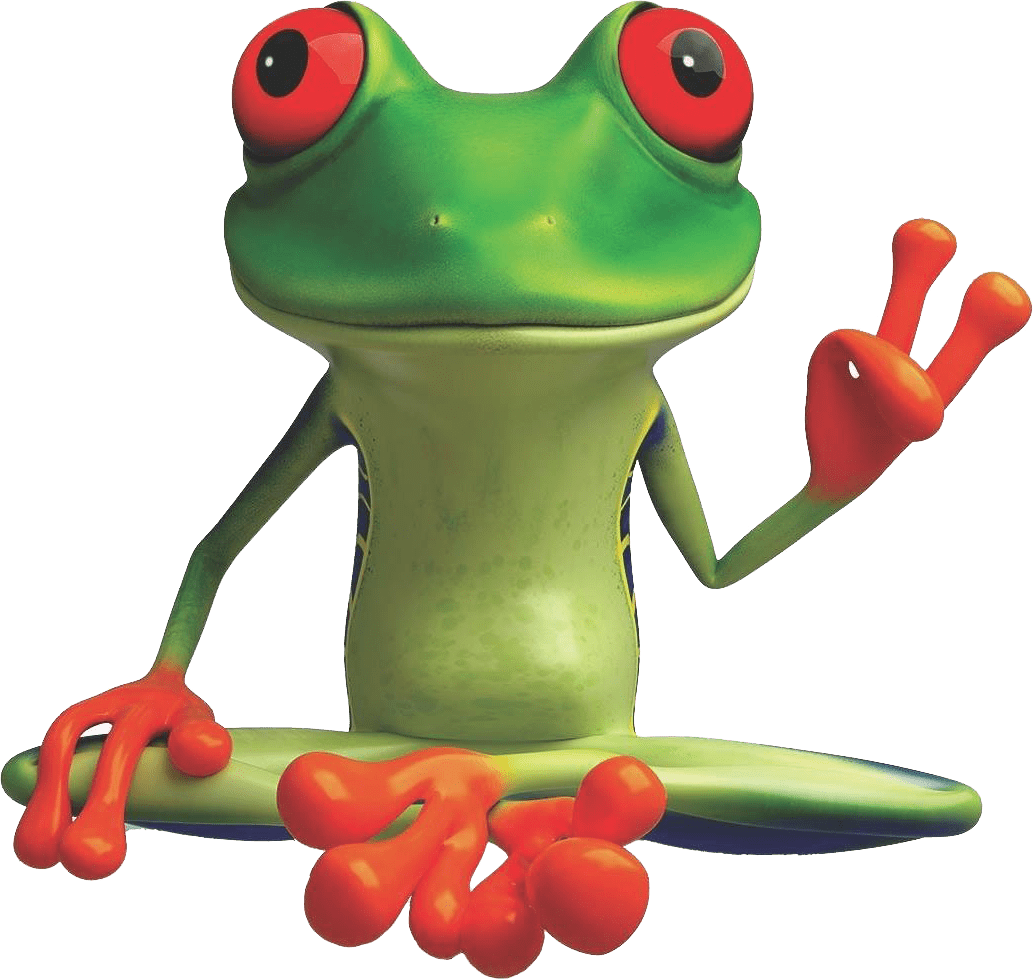 Cedar Park Carpet Cleaning
Our carpet cleaning service in Cedar Park, TX doesn't rely solely on caustic chemicals that stink up your house and endanger your kids and pets. Instead, we use a detergent-free cleaning solution that eliminates all kinds of stains, discolorations, and other messes from your carpet without leaving the slightest residue. Best of all, it's 100% for pets and humans alike. If you're looking for carpet cleaners that Cedar Park residents can trust for sustainable deep cleaning services, look no further than your neighbors at Peace Frog.
We're not going to try to be modest about it: we raise the bar for Cedar Park carpet cleaning services. Maybe that's boastful, but in our humble opinion, it's the truth. And our thousands of satisfied customers throughout Central Texas would be inclined to agree. Our friendly and experienced technicians can complete carpet cleaning jobs faster and more efficiently using our signature 230° deep steam cleaning process. Other carpet cleaning companies in Cedar Park might lure you in with rock-bottom prices, but they only achieve those low costs by relying on harmful chemicals that can reduce the lifespan of your carpets and rugs or even put your family at risk. At Peace Frog, we've curated our services to ensure that they maintain your carpet and keep it looking beautiful for years to come. That way, you won't even need to worry about investing in expensive carpet repair or rug restoration.
Trusted Carpet Cleaning Services in Cedar Park
Take a look at Central Texas review sites and you'll see Peace Frog Specialty Cleaning always coming out on top when it comes to carpet cleaning services. That isn't a paid promotion – our technicians are simply good at what they do, and our customers have taken notice. At Peace Frog, we aim to be your comprehensive destination for all your flooring and rug cleaning Cedar Park needs. That's why our expert team also provides hardwood flooring and upholstery cleaning, too. So, no matter where Fido decides to do his business, you can count on us to provide the same immaculate results.
We're pet people ourselves, so we know what we're doing. The next time you're at Cedar Bark Dog Park, say hello to one of our furriest members of the Peace Frog Specialty Cleaning team, Boku the Schnoodle. Boku isn't much of a rug cleaner, but he's got some dogged determination to help us become the best carpet cleaners around. See for yourself why Williamson County residents turn to Peace Frog for specialty carpet cleaning services in Cedar Park, TX. Contact us today for a free quote.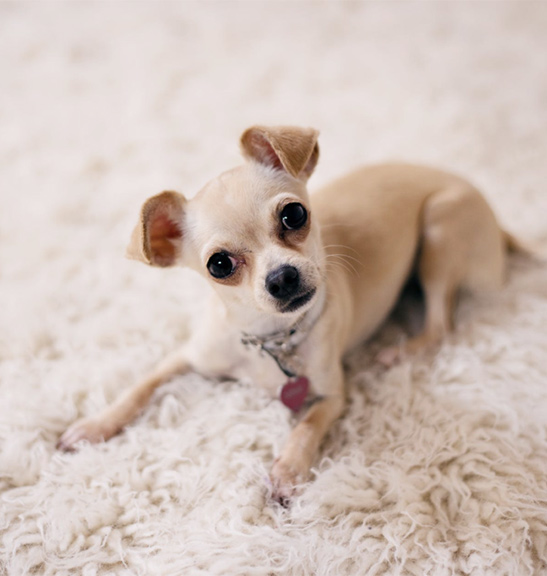 What Our Clients Say!
Jason, was great.professional and made sure I was happy with the work. We hired them to clean our offices, there was stains that had been there for more than 2 years and he managed to get them off. The carpet looks new ! Thanks so much Jason!

I have used Peace Frog at least 5 times and they are very responsive, professional and do a wonderful job. I had our older sectional cleaned this week by Lori and she was amazing! Great work Lori!

Great job, as usual, steam cleaning our tile and grout.

Have used twice and had an excellent experience both times. Both times the technicians have been fantastic and efficient.

From the front-office call team to the on-site quote specialist to the cleaning technician - all of my interactions with PeaceFrog have been professional, courteous, and effective. They accurately identified my carpet cleaning opportunities and challenges. Then they followed through. They just know their stuff and they do their business professionally and joyfully. I am grateful for all the other reviewers who gave high praise to this small, locally-owned business. The other reviews gave me confidence to call PeaceFrog.

Peace Frog was fantastic. We had them clean 3 rooms with carpet and they also cleaned the dryer vent, which hadn't been done in a long time. The communication from day one was excellent, and I appreciated that they confirm the day before and give you a 30 minutes heads up when they're on their way. Lori was on time and was very pleasant to work with. She explained the process and was quick and efficient. I will definitely use them in the future.

Danny did a wonderful job and was a friendly guy. The carpet looks great. Highly recommend this company to others. We will use them again.

Marilou E.
03:59 04 Aug 22
Peace Frog did a great job on our carpets. Our area rug looks like new! They did an excellent job on the inside of our car too. I would definitely use them again!

Peacefrog technicians Jason, Lorri and Guy were always prompt, with communications, punctual and displayed exemplary professionalism. Our 13 year old area rugs and floors are fresh and clean; almost like new. The pricing for floors and rugs was reasonable too. Though the turn around on the rugs was slightly longer than expected we are completely satisfied with the outcomes. We highly recommend the enthusiastic folks at Peacefrog for your tile floor and rug cleaning.

Jeffrey did an outstanding job cleaning our carpet and kitchen tiles. Prior to his arrival, he sent me a picture and text introducing himself. He informed me how far he is from our house so I can plan accordingly. I was at work and this heads up was quite helpful. He even included a short blurb about his hobbies so that helped me feel comfortable when he arrived. I knew that Peace Frog puts in effort to make their customers feel safe and valued. Jeffrey arrived on time and gave me details about how he is going to do the work. He was very thorough with it and left us with a much cleaner and neater carpet and tiles. I am happy to support this local business! Thank you!

I've been using Peace Frog since the company started and I really like their work. I use them both personally and professionally and they always do a great job.

Ryan Mason did an excellent job on cleaning my carpet, tile, rugs and chairs. My next door neighbor recommended Peace Frog and I'm so glad that I followed her suggestion. I am loving that my house smells so fresh and clean!Thank You Ryan and Peace Frog!

Peace Frog did the most amazing job cleaning our carpets. They were the best priced in the area. I will use them again in the future.

Jessica K.
19:46 19 Jul 22
We had a great experience working with Peace Frog! They were prompt and clear with all communication, were punctual, and everyone was so kind and courteous. Their pricing was fair for the services, and their technicians did an incredible job cleaning all of our carpets, tile, and hardwood floors in our new house. Will definitely hire them again for jobs in the future!

Ryan showed up when he said he would and did a fantastic job. Very courteous. I will highly recommend Ryan and Peace Frog in the future.

Darrell L.
00:02 19 Jul 22
Will definitely use Peace Frog again

Ryan and Lamont did a great job on my carpets and tile, and they were professional, knowledgeable, and friendly. I never expected my older carpets could look so good and the stains removed. I knew Peace Frog was good, and they exceeded my expectations. Peace Frog customer service is state of the art!

Peace Frog was amazing! I needed my couch cleaned after a long-distance move left it in rough shape. After reading reviews, this company seemed like it was the best bet and it certainly did not disappoint. Despite being very busy, they were able to squeeze me in for a last-minute appointment same day. The technician (Jason) gave notice when he was on his way and arrived right at the start of the appointment window. He could not have been nicer and the couch looks good as new. Jason also provided several helpful spot-treatment solutions should stains present in the future. Very happy with the service and would highly recommend!

Ricky was our technician and he was awesome!!! Super professional - pointed out a couple of paint spots that we hadn't even noticed. Did such a great job. The couch and loveseat look like new and smell even better. I would use Peace Frog again and would ask for Ricky. Great service - very happy!!!

Danny did a great job & was very professional