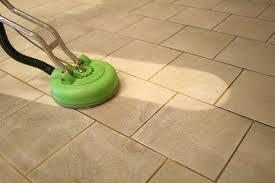 When you search for a discount tile and grout cleaner in Austin, search no further than Peace Frog Specialty Cleaning. Peace Frog offers excellent, efficient, and eco-friendly services for your home.
We know just exactly how dirty your tile and grout can get, because tile flooring is most usually in the heart and soul of your house—the kitchen. This high-traffic area hosts all the best moments that are lived in your house, from holiday dinners, girls nights with wine and h'ordeuvres, and after school snacks while doing homework. All of these best moments can leave behind a lot of messes and bacteria, which is why you need the professional expertise of our highly trained Peace Frog technicians.
We want to make your kitchen floor sparkle again so you can get right back to hosting those dinner parties with ease. When you schedule a tile cleaning with Peace Frog, be sure to ask about our grout sealing service as well, so that your tile and grout can maintain its cleanliness even in between professional cleanings.
Here at Peace Frog, we know exactly how hard you work to keep your home clean on a daily basis, but when it comes to the heavy duty cleaning, don't go it alone! We will get your tile flooring back to its most beautiful. Keeping your tile flooring sparkling clean not only makes it look fantastic, but it also lends to a healthier home for your family.
When your tile and grout is starting to look a little dirty and dingy, call in the experts. We specialize in cleaning both porcelain tile and ceramic tile. Call Peace Frog today for more information about the best discount tile and grout cleaner in Austin!