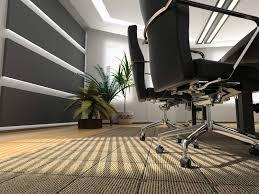 We know just how hard you work to keep your business successful. You spend long nights strategizing business plans, thinking about who to hire for new positions, and what products to order for your store. The last thing that might be on your mind is how clean your carpets are inside your office building or store, but we know how important it is to you that your business always appears professional and neat. That's where Peace Frog comes in. When you need expert commercial carpet cleaning in Austin, call Peace Frog Specialty Cleaning. We will take care of the carpets so that you can get back to what is important—making your business the best that it can be.
You can rest easy knowing that our expert carpet cleaning technicians work efficiently so that you can get back to business as soon as possible. Whether you own a store or you have employees that work in an office building, it's important that anyone that comes inside your business has good, clean air quality. Carpeted areas that have high traffic often have a lot of dirt and grime that is lurking beneath the surface, which can lend to an unhealthy air quality.
Our technicians will use a steam cleaning method when performing your expert commercial carpet cleaning in Austin. They will use an eco-friendly, detergent-free cleaning solution that is always safe enough for babies and pets. Let the professionals take care of your carpets in your business, making them beautiful and clean once again. Call Peace Frog Specialty Cleaning today for a no-obligation quote!