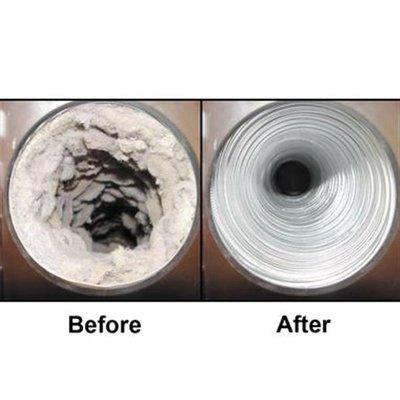 We know that homeowners work very hard to keep their homes safe from harm. They lock their doors at night, they keep a fire extinguisher underneath the sink, they had the whole house rewired, and they might even have a security system installed to make sure the home is extremely safe. One important safety aspect of your home you might be forgetting about is cleaning out the dryer vents. Did you know that clogged dryer vents account for 15,000 structure fires, 15 deaths, and 400 injuries annually? When you need expert dryer vent cleaning in Austin, call Peace Frog Specialty Cleaning for fast and efficient services.
Failure to clean the dryer vent is the biggest cause of clothes dryer fires. Don't wait until it's too late to make sure your home is safe and secure! Experts recommend that you clean out your dryer vent every year or so. If you have children or pets (and therefore more laundry) you might want to consider getting your dryer vent cleaned professionally twice per year. Dryer lint is extremely flammable and can cause fires to quickly spread.
While many homeowners research dryer vent cleaning and may see a lot of websites and products that are for DIY dryer vent cleaning, but homeowners can accidentally be led to a false sense of security. Dryer vent cleaning should be left up to the experts so that all of nooks and crannies of the lint duct have been cleaned, which can often only be accomplished with industrial level tools. We want your home to be 100% safe so you can rest easy. Call Peace Frog today for more information about expert dryer vent cleaning in Austin!