As the best company offering carpet cleaning in Austin and surrounding areas, Peace Frog is full of people who are wise enough to pay attention to the details. And grout is one of those deciding factors that make a visitor or prospective buyer judge your home as either clean or grimy. No one wants a grimy home, and you deserve better.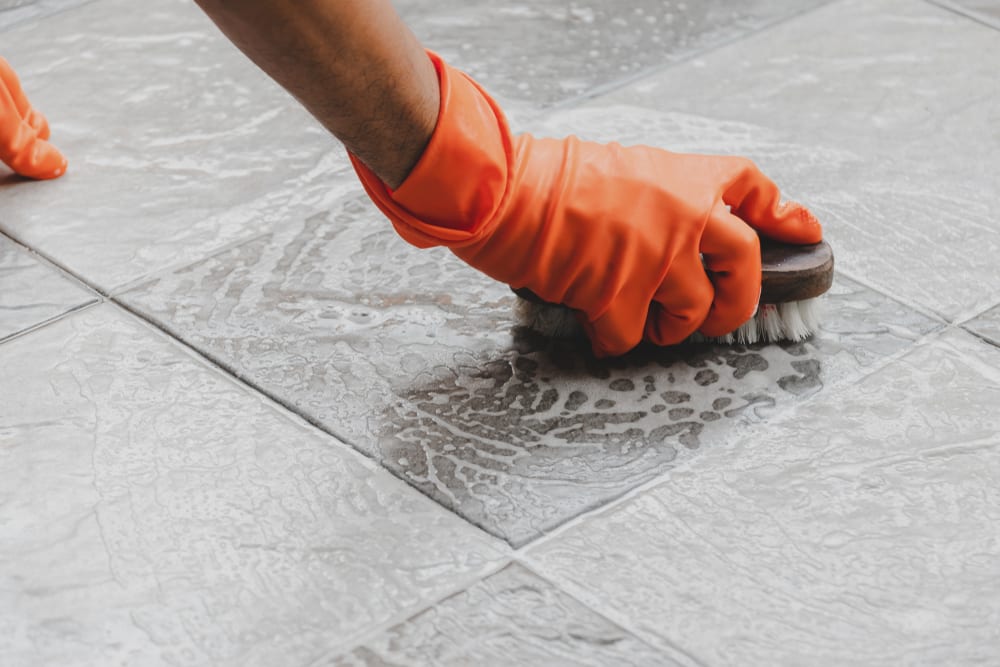 When your grout is looking less than excellent, or need pet odor treatment to get rid of those stinky urine crystals, let the friendly humans at Peace Frog take care of it.
Anywhere you have tile, you are almost guaranteed to have grout. While a number of different formulations exist, there are two main types. The first type of grout is basically a mixture of cement, pigment, water, and other substances that make it water repellant and easy to apply. The second type of grout contains epoxy; this type is harder and more stain-resistant than cement. The grout outside on tile walkways is slightly different from the grout we typically find indoors, and the grout in many kitchens is epoxy-based. Most of the grout we clean is located in the bathroom (on the floor and walls in the shower), on kitchen floors and backsplashes, and outdoors in hardscaped areas such as patios and walkways.

We tailor our approach based on the job to most effectively clean your grout, whether it is cement-based or epoxy-based, in your bathroom or the patio.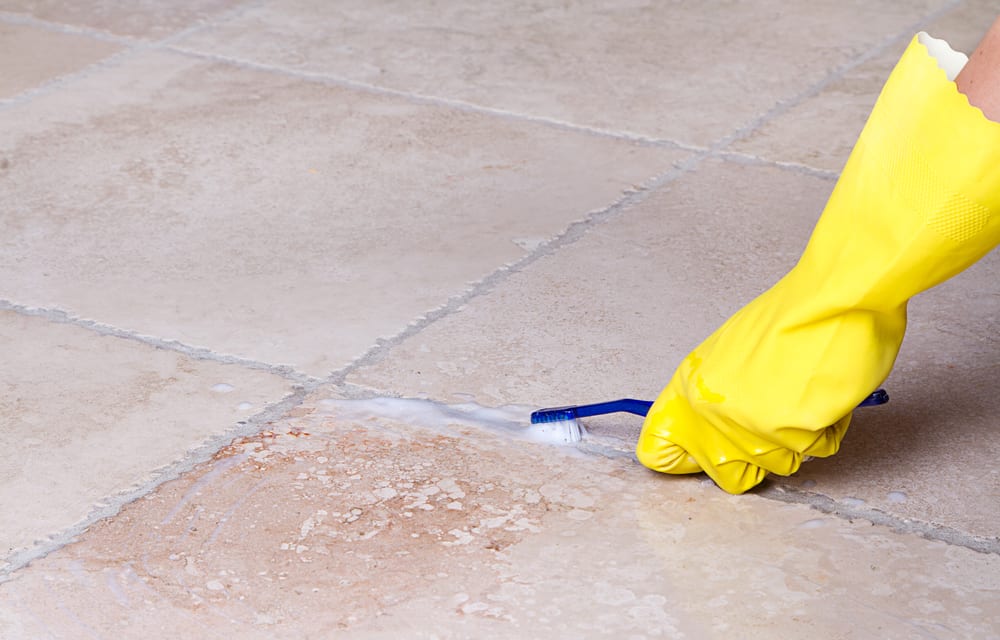 Just like any other part of your home, grout can pick up dust, dirt, and stains. The areas of your home receiving the most traffic tend to get grimier faster, requiring that attention to detail that Peace Frog is known for. Taking care of your grout not only improves the looks of your home, it also makes your grout last longer. This translates into maintaining that crucial watertight seal between tile surfaces and the structure of your home underneath the tiling for a happier home.
Because we believe in taking care of the planet and everyone on it, the products we use are all safe for the environment and pets alike. When you contact us for grout cleaning services, we gladly help you set up an appointment at a time that is convenient for you. We will never give you a six-hour window then show up two hours late. We set appointment times and stick to them, perfectly punctual in our recognizable white vehicle with a tree frog flashing the peace sign. Once at your home, our respectful professional cleaners will take a look at your grout and explain the cleaning process. After they have completed the work, they will leave no sign of having been in your home, other than a satisfied customer and the brilliantly clean grout.
If you can't remember the last time you had your grout professionally cleaned, then give the great folks at Peace Frog a call. We will leave your grout so clean, your guests will be exclaiming over your beautiful, immaculate home. We even offer a grout sealing process, which can help maintain your grout cleaner, longer. While we're at it, we can clean your ceramic tiles too, leaving them sparkling like new.

In other words, we can make any tiled surface in your home sparkle and shine. All you have to do is give us a call and ask us about our grout cleaning service.