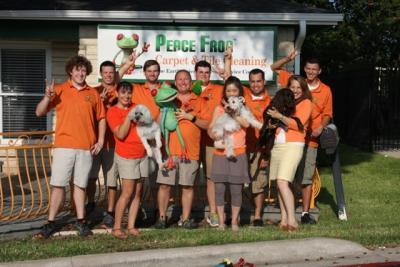 The furniture in your home is the focal point of your living or dining room, and you want it to look good at all times. Keeping your upholstery clean is not always easy to do. People drop and spill food and drinks on your furniture, dogs and cats occasionally urinate on your furniture and people sometimes touch your furniture with dirty hands, which can cause smudges and stains.
We suggest that you call our reputable Austin, TX upholstery cleaning company today if you want your furniture to be thoroughly cleaned. We will clean your upholstery and remove all stains, dirt and hidden debris. We will also use deodorizers to get rid of tough odors. When we are done, there will not be any dirt or debris left behind. Your furniture will be spotless and will fresh smelling.
Our technicians are specially trained and have the know-how to effectively and efficiently clean all fabric types. They will use special and powerful tools to gently clean your furniture and to extract dirt, dust and food particles from the crevices of your couch or sofa.
We use modern equipment and the latest techniques so that your upholstery will dry quickly, which means you can get back to enjoying sitting and relaxing on your furniture sooner than you would if you cleaned it with a rented machine. Your furniture will not be overly wet and will be restored back to its original condition.
Our professional Austin, TX upholstery cleaning will also remove toxins and allergens from your furniture. Allergens and contaminates can affect your home's air quality and could have an effect on your breathing, which is why it is vital to have a professional company to clean your furniture at least once a year.
Contact our well-established and reliable Austin, TX upholstery cleaning company today. We will successfully and safely clean your furniture and make it look like new again.
Keep Your Furniture Looking Great With Our Austin, TX Upholstery Cleaning