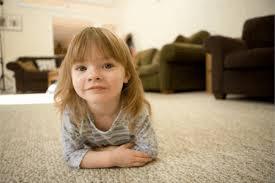 Before your children came into this world, you might not have spent a whole great deal of time thinking about cleaning your carpets. You might have vacuumed and taken all the necessary steps to ensure that they lasted a long time in your home, but they never really seemed to need professional level cleaning. Fast forward a few years after you had your children, and now the floors seem more stained now than clean. You have tried everything from DIY carpet cleaning treatments to grocery store carpet cleaning sprays, but nothing seems to get your carpets clean and fresh like they used to look. It might be time to call in the experts. For kid-friendly carpet cleaning in Austin, call Peace Frog Specialty Cleaning!
Not only are our carpet cleaning services guaranteed to get your carpets beautiful again with our deep steam carpet cleaning method, but it will be cleaned in a way that is 100% safe for you and your family. Here at Peace Frog, we only use a very safe, detergent-free carpet cleaning solution that contains no harsh petrochemicals like many of our competitors use. Our carpet cleaning solution is so safe that you could even eat it, although we don't recommend it! Other carpet cleaning companies use  detergents that are derived from crude oil and can cause carpet to retain more water and thereby attract more dirt after cleaning. They can also contain chemicals like chlorine and ammonia, which can irritate the skin and eyes as well as break down carpet fibers.
We want to ensure that not only will your home be beautiful once again with our carpet cleaning services, but also make your home a happier, healthier place. When you need kid-friendly carpet cleaning in Austin, there's only once choice—and that's Peace Frog.