Natural Stone Cleaning in Pflugerville
Natural Stone Cleaning For Marble, Limestone, Slate and Sandstone
You've heard about our carpet cleaning. You're heard about our pressure washing. But were you aware that the great humans at Peace Frog also offer natural stone cleaning? Pflugerville is in our service area, and our team loves taking the opportunity to drive out somewhere between a rock and a weird place to make the city just a little more beautiful.
Spending evenings outside with the people we care about is one of the highlights of living here. If you spend as much time outdoors as we do, then you want your space to be comfortable and beautiful. A natural stone pool deck, patio, or outdoor fireplace adds a level of sophistication – not to mention real estate value – unmatched by any other feature.
After a period of time, dirt and pollen in the air can penetrate the natural stone surfaces of our hardscaping. With moisture, mold and mildew can flourish on natural stone. After these particles have worked their way into the stone, neither a strenuous sweeping nor a good scrubbing is enough to remove them. When this happens, give us a call.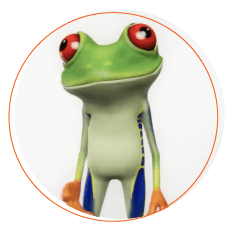 "I Truly Believe my Job is to Make People Smile"
When you have Peace Frog's cleaning experts over for a free estimate or to work their magic with their stellar natural stone cleaning services, your stone surfaces are not the only thing receiving special treatment. Interactions with our cleaning specialists are characterized by a straightforward kindness, without any surprises.
Life is too short to be glum. That's why we try to infuse every interaction with just a little bit of the delight we take in our work. In addition to being thoroughly trained in the technical aspects of their job, each and every one of our cleaning experts is specially selected for positivity, gratitude, and kindness. Reveling in the emerging beauty of your natural stone is certainly not drudgery, so why treat it that way?
We want to make all the natural stone surfaces of Pflugerville – outdoors and indoors – gleam with an elegant clean. Help us make that happen. Call Peace Frog Specialty Cleaning about natural stone cleaning for your home today.