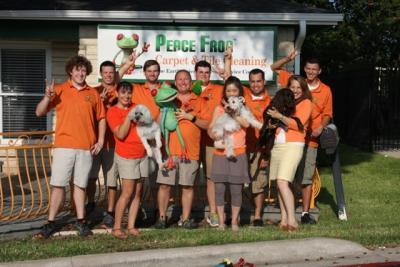 If your tile and grout is not properly maintained, it may become dull, discolored or stained. In addition, mold and mildew may grow, which could cause health problems.
In most cases, tile and grout is hard to keep clean. It is easy to wipe off or mop up dirt from the surface of the tile, but doing so will not completely remove dirt and debris that has become stuck or trapped in the grout. Hiring a professional Round Rock, TX tile and grout cleaning company is one of the best ways to get your tile and grout thoroughly clean.
Over a period of time, dirt and grime is absorbed and mildew will form. You can try cleaning your tile and grout, but normal cleansers tend to leave dirt and grime behind that will cause tile to lose its sheen and become dull looking. In addition, embedded dirt and grime will cause mold to grow, which could become a health hazard.
If you want your tile and grout to be thoroughly cleaned and mold-free, it is best that you hire a professional Round Rock, TX tile and grout cleaning company like ours that is well-established and has a solid reputation. We have a highly trained staff that will effectively clean your tile and grout and leave it spotless. Our cleaning methods are safe and will remove any trapped dirt. If you hire us, your tile and grout will look brand new once again and will sparkle.
Our knowledgeable Round Rock, TX tile and grout cleaning staff has the know-how and expertise to clean your tile and grout. Plus, they will remove all dirt, grime, soap scum, mold or mildew to make your tile and grout look new again. Our reputable company is well-established and reliable. We will get the job done right. Call or contact us today to make an appointment.