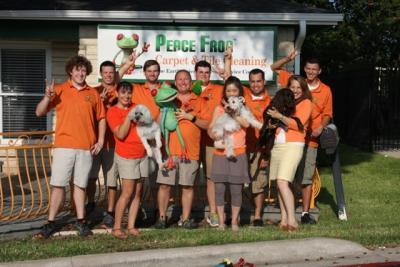 Peace Frog Austin, TX Area Rug Cleaning Service
Area rugs are a popular design feature in many homes, but they do need a lot of care to help keep them in a good condition as they are often made from delicate material. The Austin, TX area rug cleaning process is a very important part of this, but unfortunately this is one area where these rugs can become damaged if they are not cleaned properly, and this can affect the lifespan of your rug. It is for this reason that it is not recommended that you undertake this cleaning yourself, but instead hire a professional service that will know what chemicals are safe to use on your rug.
The Austin, TX area rug cleaning service that we offer guarantees to take the utmost care of your rug. Our experienced staff will be able to select the right cleaning solutions that will be gentle on your rug, and they will know the most effective cleaning technique to use. We take pride in the training that we provide for our staff which ensures that they have an excellent working knowledge of all the latest techniques and equipment that can be used to clean your rug to the highest standard, while also protecting the delicate fibers that your rug is made from.
Your rug will benefit from regular cleaning and we are able to offer this service on a regular basis so that your rug remains in excellent condition. We can also offer a one off deep clean service that can help restore your rug to its original condition. Contact us today to discuss all your Austin, TX area rug cleaning requirements and how we can help you to keep your rug looking great for many years to come.