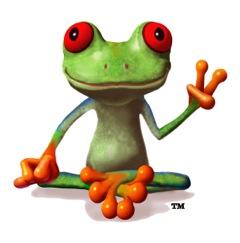 Peace Frog Upholstery Cleaning Austin, TX Services
Our Aim – To Clean Protect & Preserve Your Furniture
We could deodorize and properly protect your furniture after every professional Austin, TX upholstery cleaning, just like we do with our effective carpet cleaning services. Our certified and trained Austin, TX upholstery cleaning experts first spray the protector on all your furniture to create an invisible barrier around the fibers, which will protect them from dirt and stains for longer. Plus, this would also improve your furniture's resistance to dry soil particles, water-based stains, and the usual daily wear and tear.
We would also apply a highly effective deodorizer which is very good in neutralizing odors by eliminating them at their source. After every upholstery and furniture cleaning service, you can count on a fresh, clean scent that prevails in your home, and your furniture will continue to look great – year after year.
We do Deep Cleaning, Not Skin Deep Cleaning!
You might not think so, but even your lux leather furniture needs a regular deep cleaning by professionals. It attracts and pulls in the same dust, dirt and pollutants that your other upholstered furniture does.  But unlike the usual upholstered furniture, leather faces an even tougher challenge of lost moisture and softness over time – which should be taken care of with a professionally done furniture cleaning. The regular store-bought leather cleaners and conditioners may be able to provide you with some immediate relief, but they are also responsible for causing long-term damage.
Proper upholstery maintenance and care necessitates experienced and trained professionals. We use very safe, professional leather moisturizers, protectors and cleaning agents to rejuvenate your leather furniture—without any harmful side effects. Let our trained professionals thoroughly deep clean and inject new life into your favorite chair or sofa.