Peace Frog Specialty Cleaning
Best Pressure Washing Services in Austin, TX
The best way to clean the different surfaces of your home and to keep it clean is with pressure washing. Austin is home to a number of commercial pressure washing companies, but none of them compare to Peace Frog. Peace Frog isn't just any professional power washer. Austin is our home, so while others are keeping it weird, we're keeping the city's homes and businesses clean.
Dirt and grime can damage just about any surface. Over time, this can lead to structural problems. To combat this, the guys and gals at Peace Frog offer power washing services.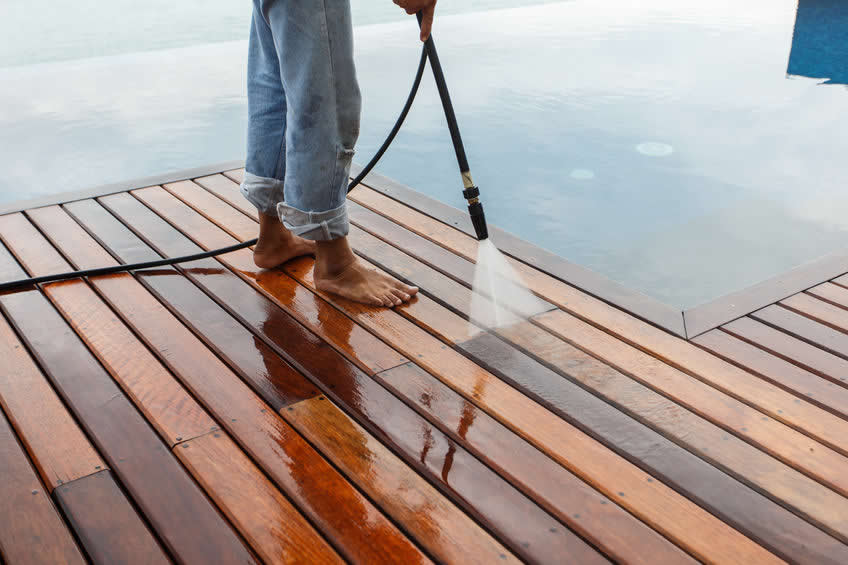 Professional Pressure Washing Service
When you don't have a clean deck, spending time outdoors isn't very pleasant. But figuring out which deck cleaner to use can be tricky, and not everyone knows how to clean a deck with a power washer. Without an educated decision about the nozzle, PSI, and the best deck cleaner for the task, someone can set out, pressure washer in hand, with every intention to clean mold off a wood deck and end up damaging their home because when they thought they were power washing a deck to remove stain, the pressure was too high or the mix was wrong and it corroded the wood. Not pretty. Let Peace Frog take care of the deck cleaning so you can focus on the hors d'oeuvres.
Why Choose Peace Frog?
When your guests pull up to your home, the first thing they notice is the entrance. Whether you have an asphalt driveway or a concrete driveway, cleaning the entrance to your property with one of Austin's most trusted local resources for professional driveway cleaning is the smartest way to maintain your property and impress your guests. Our experienced technicians will assess your driveway, and make a decision about the best way to clean concrete on your property, returning it to its brilliant clean look. We travel with the best concrete pressure washing equipment, so we can leave your concrete driveway cleaner than it was when we found it.
The friendly humans at Peace Frog will be happy to answer all your pressure washing questions, including questions about the cost to pressure wash driveway areas, to pressure wash deck areas, and how we price our pressure washing jobs. We take pride in doing business in Austin as a local pressure washer, and we hope you'll choose us for pressure washer service with a smile.