Peace Frog Specialty Cleaning
Pressure Washing in Lago Vista
Sometimes, in the midst of a busy life, you look around and realize that dinginess has crept into your home. When it comes to power washing, Austin-based Peace Frog is the best in the region. As a local pressure washing company, we approach every one of our pressure washing jobs as the most important, treating it as if it were our own home. We choose the right cleaning methods for each job, whether we're cleaning limestone masonry or power washing decks services with the friendliness and care Peace Frog is known for. We want to be the local power washing service that you call when you look around and realize it's time for a pressure washer service.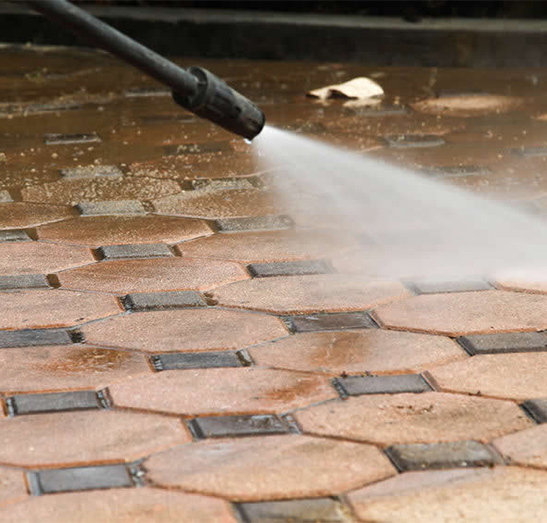 Professional Pressure Washing Experts
The friendly technicians at Peace Frog Carpet Cleaning can also handle
When Peace Frog began, we knew that if we wanted to be the best rated concrete cleaner and driveway cleaning company in Lago Vista, we would have to be the best when it comes to pressure cleaning, to master the best way to clean concrete and to continue improving day after day, in both the technical and customer service aspects of what we do. We know the secrets of the asphalt driveway and we know how to leave brick cleaner than all get out. As far as prices go, we are competitive among the professional concrete cleaning services in the area. It's those guys who offer concrete driveway cleaning and offer to clean a concrete patio for next to nothing that you have to watch out for. Knowing how to clean concrete driveway is an art, and not just any old concrete cleaning machine will cut the mustard. We know how to use concrete pressure washing equipment in a way that will clean concrete, not damage it. And what's more, we'll leave you smiling at our warm customer service.
Why Choose Peace Frog?
Spending a warm evening outside with guests is how memories are made. Grill up a tasty meal and let the conversation take you past sunset. If you don't have a clean deck, however, the ambiance just isn't the same. Among our many talents, such as juggling apple pies and hula hooping on one foot, is deck cleaning. To say we know how to clean a deck with a power washer would be an understatement. In fact, at Peace Frog, we pride ourselves on being the best deck cleaner around. We're happy to bring our pressure washer over and work our magic to clean mold off wood deck, leaving your deck cleaner, so your guests are comfortable.
Chances are, if it's dirty, we have the expertise to clean it. Give Peace Frog a call today. Ask about power washing or driveway and deck cleaning. And because details are everything, we can even help you out with mold removal and getting right of those pesky mud daubers for a healthy, well-maintained home.