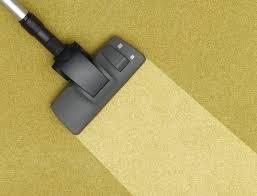 As a business owner, you most likely spend about most of your day thinking, planning, and going for your business. You are passionate about what you do and you work extremely hard to keep your business successful. Whether you own a store or your business houses a bunch of employees, it's important to keep up appearances. But with all of your meetings, strategy sessions, buying supplies, and just generally trying to keep things running, you might not have time to worry about keeping the carpets clean. That's where we come in. When you need professional commercial carpet cleaning in Austin, call the experts at Peace Frog Specialty Cleaning!
We proudly serve businesses and want to help you keep yours beautiful for anyone that walks into your establishment. Not only do clean carpets look great, but they also provide a cleaner, healthier environment for you and your employees or customers. Our carpet cleaning solution is detergent-free, eco-friendly and contains no harsh petrochemicals. We use a steam carpet cleaning method that will leave floors fresh, fluffy, and beautifully clean. We know that it's hard for you to squeeze anything into your busy day, which is why you should use the professional assistance of our expert technicians.
Schedule professional commercial carpet cleaning in Austin with Peace Frog today! Rest easy with our 200% Peace of Mine Promise, which guarantees that all of our customers will be completely satisfied with our services or we promise to take care of it. Call today for a no-obligation quote!