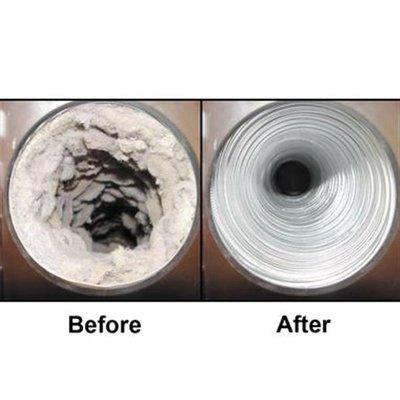 Did you know that around 15,000 structure fires occur each year due to dryer vents that were not properly cared for? The basic failure to clean dryer vents is the main reason why these structure fires occur. There are so many important things to remember as a homeowner, but cleaning out the dryer vent is one of the most important safety aspects of owning a home. When you are looking for professional dryer vent cleaning in Austin, call Peace Frog Specialty Cleaning.
Dryer vents often catch on fire because there is obstructed airflow due to lint buildup in clothes dryers. Clothing lint is extremely flammable and can catch fire very quickly. Experts recommend that you get your dryer vent cleaned at least twice per year, but more often if you wash really fuzzy blankets or if you do a lot more laundry due to pet hair or having a new baby in the house.
While cleaning out the dryer vent isn't something that homeowners often think about because it's not a cleaning result you can directly see, it's an absolute necessity for the safety and security of your home. Besides getting your dryer vents professionally cleaned twice per year, you should also be sure to empty your lint tray after every single use of your dryer. This is the simplest way to prevent a catastrophic fire in your home.
For more information about professional dryer vent cleaning in Austin, call the experts at Peace Frog Specialty Cleaning. Our expert technicians will be happy to assist you with keeping your home beautiful, clean, and safe.