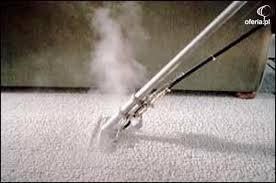 Have your carpets not been looking their cleanest lately? Do you have a big stain that you cover up with a rug or a piece of furniture? Do you have a big event coming up at your house and you feel self-conscious about your carpets? If you answered, "yes" to any of these questions it might be time to schedule a professional steam carpet cleaning in Austin.
Peace Frog Specialty Cleaning in Austin, Texas offers professional, beautiful carpet cleaning services that will make your home shine from top to bottom. Our steam carpet cleaning methods will not only make your carpets look brand new again, but will also improve the health of your home. Dirty carpets can be a germ "hot spot" and can contain many allergens, which can make your family members pretty miserable. Clean carpets are especially a huge priority of families with babies and those who have elderly family members living with them. A professional steam cleaning in Austin will rid your carpets of germs and give a fresh, clean appearance.
Here at Peace Frog Specialty Cleaning, we believe that a carpet cleaning shouldn't add toxins to your home, which is why we offer a green alternative to petrochemicals that are commonly used by other carpet cleaners. Peace Frog offers a detergent-free cleaning which is better for the health of your home as well as for the environment.
Experts recommend that you get your carpets cleaned professionally in high traffic areas at least every six months and once per year for low traffic areas. Be ready for your next event with a beautiful, clean home with a professional steam carpet cleaning in Austin. Call Peace Frog today!