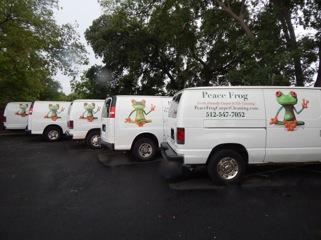 Restoring an Old Home: Using Our Ceder Park, TX Truck Mounted Carpet Cleaning Service
Have you recently purchased a new home? While the home is new to you, it may have belonged to other people in the past. If you've noticed some wear and tear, you may be in the process of renovating the home to transform it into something you will like. While looking around, you may have noticed the carpets aren't very clean. If you like the carpets because of their style or color, you don't have to get rid of them just because they're dirty. You can have our company help you with the carpet cleaning process.
We use a Ceder Park, TX truck mounted carpet cleaning tool for some of our toughest jobs. Even if it looks like those carpets have never experienced a thorough cleaning, we'll be able to remove the buildup of all the dirt particles, hair, dander, and other icky things that have made their way onto that carpet. If you've noticed that there are even certain areas of the carpet that have large or unusual stains, we'll examine them and handle them appropriately with the right stain removing cleansers. We won't stop until we've lifted the stains and they're not noticeable anymore.
Our Ceder Park, TX truck mounted carpet cleaning system allows us to extract the dirt rapidly so that you don't have to wait to enjoy clean and beautiful carpets. When we're finished cleaning all the carpets throughout your home, they won't just look better, they'll feel better too. When carpets become too dirty, they may also become stiff and uncomfortable for your feet. We'll make sure that your carpets feel soft again so that you can walk comfortably on the floors of your new home without hurting your feet or getting them dirty.
Restoring an Old Home: Using Our Ceder Park, TX Truck Mounted Carpet Cleaning Service