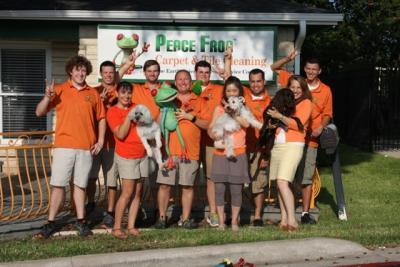 If you want the areas in your home that are tiled such as bathroom floors, shower walls and kitchen back-splashes to look like new and to have a shiny gleam about them, you should call our professional tile and grout cleaning Austin, TX company.
We have the expertise and skills needed to properly clean your tile and grout. You can clean it with cleansers, but you will not remove dirt and grime that has become stuck in the rut lines of the grout. Plus, if the cleanser you use contains coarse particles, it may scratch the surface of your tile, which could dull the finish.
Grout is a porous material that will absorb dirt and mildew over a period of time. If ingrained dirt and grime is left behind, it could cause mold to the development. Our technicians are well-trained and know how to effectively clean grout and tile. Plus, they use the proper equipment and cleaning solutions that will remove hidden dirt and unsightly mold and mildew.
Our established tile and grout cleaning Austin, TX company will spare you from spending hours scrubbing your tile and grout trying to clean it. When the job is done, the areas in your home that contain tile will be gleaming. Our team will safely remove surface and hidden dirt and will restore your tile and grout back to its initial luster.
Once your tile has been thoroughly cleaned and disinfected, you can opt for a powerful sealant that will help keep your tile looking like knew for years. The sealant protects against dirt and grime as well as against the growth of mold and mildew. It also protects tile from being scratched or chipped.
We are one of the best and most reputable tile and grout cleaning companies in town, so why not call us today at (512) 259-6606 to make an appointment.