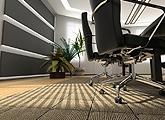 The Best in Area Rug Cleaning for Ceder Park, TX
You have looked at your dirty rug long enough and have decided that it is time for a professional to come and clean. Well look no further than our business. We offer the best in professional and high quality area rug cleaning in Ceder Park, TX. We understand the rug cleaning business and want only the best in service for you.
We will sit down with you to help us understand what rooms you want cleaned and what level of service you would like for each room. There are some people who do not need as much as others. We are the experts and help you to decide, what level of cleaning service, you will need from our business.
We always offer the best in customer service, so that you don't have to feel like you are going through this experience alone. Keep in mind that our area rug cleaning Ceder Park, TX service has great business hours, so that we can make ourselves available for you, the customer. We love seeing that smile on your face when we have professionally cleaned your rugs and carpeting.
We love being responsible for you telling everyone you know, about the high quality work that you received from our business. We love giving the best customer service and making you feel like a part of our business family.
We love helping you understand how to keep your carpet and area rugs looking their best, until it is time again for that professional touch. And we love sitting down with you and helping to answer all of your questions about the area rug cleaning Ceder Park, TX business. So give us a call today (512) 259-6606 to have your area rugs cleaned by the best. You will be glad you did!