Peace Frog Specialty Cleaning
Best Tile & Grout Cleaning Services in Pflugerville
If you're ever wandered through the pfabulous streets of Pflugerville, chances are that you've encountered a big white van with a tree frog flashing a peace sign on it. This isn't some circus car; instead, it's the service van of one of Peace Frog Specialty Cleaning's versatile technicians, out on the job for one of our many service calls in the Pflugerville area. After all, Peace Frog is one of Travis County's most trusted names for carpet cleaning, and we also specialize in comprehensive and cost-effective tile cleaning in Pflugerville.
Pflugerville is a beautiful town, not just because of its excellent hiking and beautiful scenery, but also because homes in this area are often filled with striking porcelain and ceramic tile…which is endlessly alluring for cleanliness fanatics such as ourselves. Our work is more than just a job to us: we have a passion for serving our neighbors, and that dedication shines through in the glistening tile and watertight grout we leave behind wherever we go.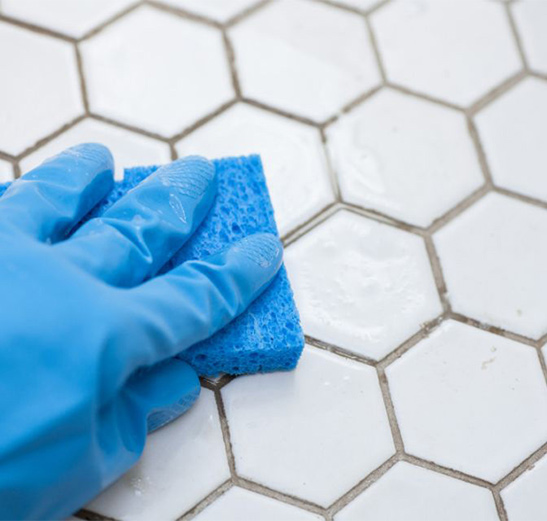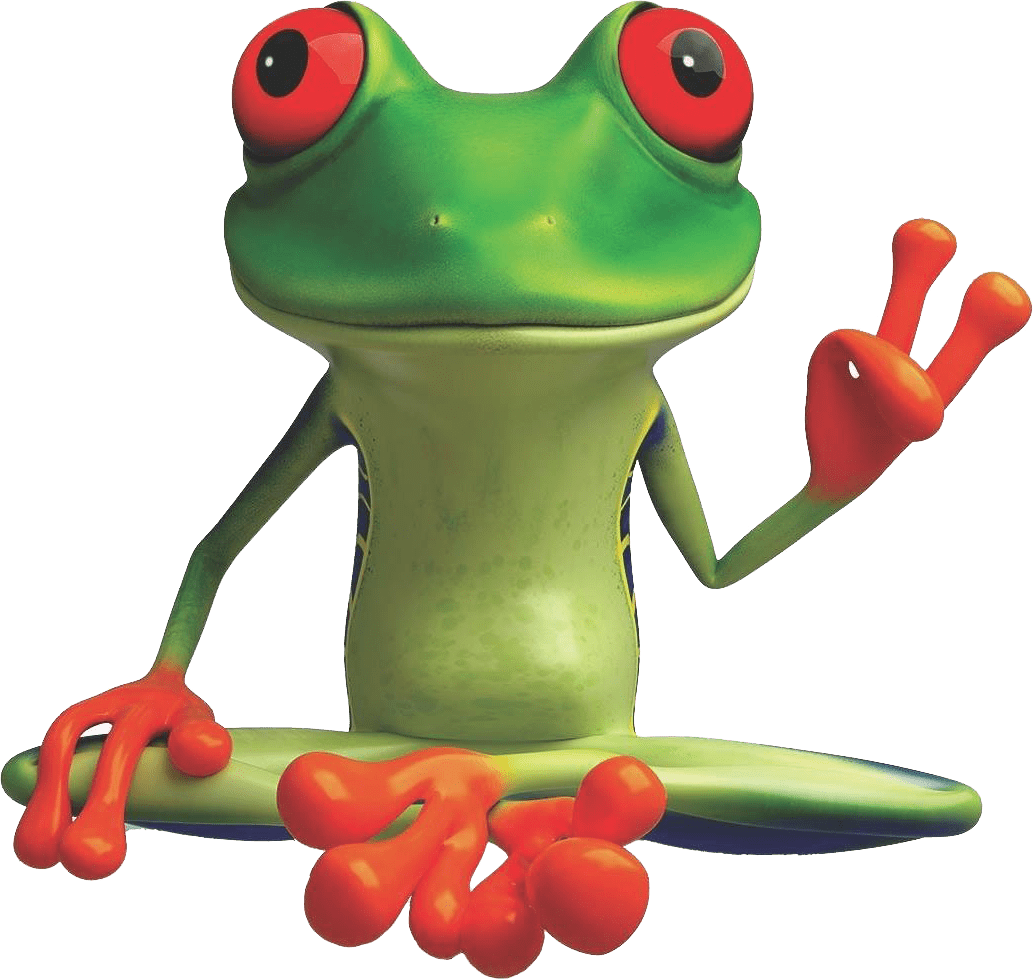 Professional Tile & Grout Cleaning Experts
We know that your flooring has to endure plenty of wear and tear from you, your family, and your furry friends, so we've specially tailored our services to reinvigorate even the most worn-out tile and grout. Count on us to give your flooring the care it deserves with the very finest grout and tile cleaning in Pflugerville, TX.
Not only do we strive to meticulously scrub and polish your tile until it's vibrantly shining once again, but we also deliver the area's best professional grout cleaning services. Your grout might not always be the first thing on your mind, but if you're not careful, it's easy for otherwise-pristine grout to get beaten down, messy, and damaged.
Peace Frog Offers Expert Tile Cleaning in Pflugerville
At Peace Frog, we offer a unique grout sealing process that empowers your grout to get clean and stay that way. Our cleaning and sealing services can protect your grout and extend the life of your floor, all while mitigating major expenses on tedious grout restoration or regrouting services later down the line. It's simple: if you have grout, we're ready to clean it.
We don't just care about grout or floors, however. We care about the people and animals that live and walk on them, which is exactly why we use responsible eco-friendly cleaning products. You won't find us relying on caustic chemicals that stink up your home, hurt your family, and damage the environment. Instead, we provide safe and effective green cleaning materials that allow you to enjoy total peace of mind on the job.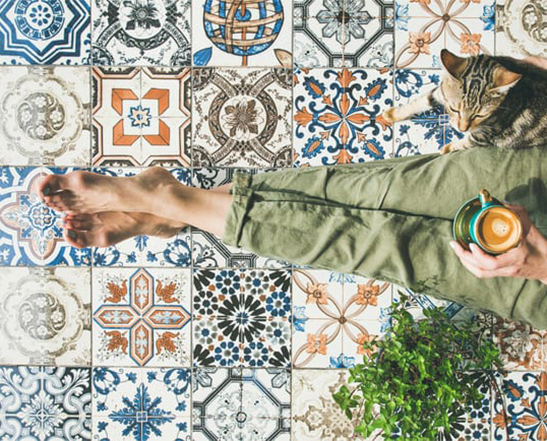 Why Choose Peace Frog?
We perform a comprehensive range of services at Peace Frog, and once you give us a call, you'll find that they're all designed to put your worries at ease. We make good on a Peace of Mind Promise by hiring only the most knowledgeable and dependable technicians and delivering results you can't beat – all at prices that won't break the bank. We're standing by to blow past your expectations for tile cleaning in Pflugerville – just give us a call, and our friendly technicians will be ready to help.
See for yourself what makes Peace Frog's team of experts the most trusted cleaning company in Central Texas. Contact us today to learn more and schedule an appointment!