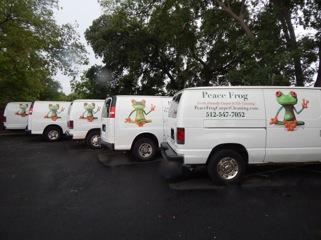 We Provide Service For Austin, TX Truck Mounted Carpet Cleaning
We are a carpet cleaning business that relies on Austin, TX truck mounted carpet cleaning equipment to service our customer's cleaning requirements. Many people might be familiar with this method of cleaning. The carpet cleaning service arrives at the customer's location. Instead of bringing heavy equipment in the home, they clean the carpeting with a Austin, TX truck mounted carpet cleaning system that uses a hose that is run into their building. This system uses hot water extraction to remove the dirt, grime, and grit out of the carpet.
Carpets get real dirty over the course of a year. This is due to all the heavy foot traffic caused by the occupants daily treading in and out of the location. Our professional cleaners use the best method to extract all that dirt out of the carpets. We are one of the best professional carpet cleaning companies using this brand-new technology to clean customer's carpets efficiently and quickly.
Our Austin, TX Truck Mounted Carpet Cleaning is the newest technology and the best way to effectively clean the carpets in a home or a commercial building. We've been supplying this type of intense carpet cleaning to customers for a number of years with great results.
We are specialist in this industry. Make an appointment with one of our friendly representatives. We will provide an estimate for the services. Our trained team of specialist will get to work and complete the project quickly and very efficiently without disturbing the occupants of your home or building. We are prepared to handle any type of carpet cleaning project. We are known in the industry for offering high quality services at a very affordable price. Contact us for a quick consultation and free price estimate.
We Provide Service For Austin, TX Truck Mounted Carpet Cleaning