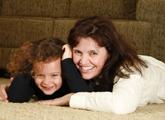 Area Rug Cleaning in Lakeway, TX
Area rugs are often used on hardwood and tile floors as they are warm and comfortable under your feet. If this rug is located in an area that experiences a lot of foot traffic then it can become dirty very quickly. It is therefore important that some form of area rug cleaning in Lakeway, TX is carried out on a regular basis so your rug does not look old and worn.
It is possible for you to clean the rugs yourself but this may not get your rug as clean as you would really like. This is because area rugs are often made from delicate fibers and need to be cleaned using specialist equipment. The last thing you would want is for your attempts at area rug cleaning in Lakeway, TX to make your rug look worse than it did before, but unfortunately this is sometimes what happens as people do not have the specialist knowledge required for the type of deep cleaning that is often needed for area rugs.
Our experienced carpet cleaners will know exactly what methods to use in order to get your rug looking its best. We only use the latest techniques for area rug cleaning in Lakeway, TX and you can be confident that our fully trained staff will produce results that you are happy with. We will also provide you with full instructions with how to care for your area rug after it has been cleaned so you can maintain the cleaning job for as long as possible. We believe that the expense of getting an area rug professionally cleaned is worth it because of the superior cleaning that we can offer, and our low prices mean it may not cost you as much as you think.