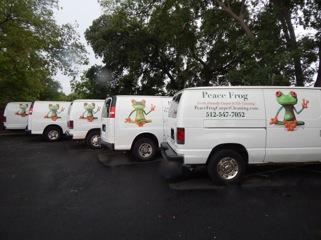 Don't Get Frustrated With Area Rug Cleaning in Austin, TX
You try to keep a clean house as much as possible while still making everything look well and presentable. But sometimes those area rugs can be a challenge to keep clean, especially if something happens to get spilled on them. Then it seems that no matter what you happen to do nothing seems to work. Or when you do find a solution it can be very time consuming to get that area rug cleaned right and consistently. So why go to all the trouble?
Well we respect your decision to keep a clean house and to want to have area rugs decorating it. This is why we have our business of keeping your carpets and area rugs clean. We provide a service unlike most companies where they will only come in and service your carpets, usually with carpet cleaning machines similar to those you can rent in the store.
We own our equipment and have a better way of area rug cleaning in Austin, TX and carpet cleaning than anyone else can offer. We will come to you for all your needs and provide our services to you when you need them. This means we can also give you an estimate up front so you will know exactly how much it is going to cost you. This will save you time and money over looking at other services and we know you will choose us for all your area rug cleaning Austin, TX needs.
Not only will we respect your decisions but we also respect your home as we will keep it as clean or cleaner then when we walked in the front door. We believe in integrity for what we do and will provide that same level of customer service each and every time.