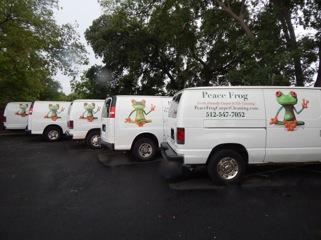 In most households that have children and pets it is near impossible to keep upholstered furniture clean. At times pets will jump on your couch with muddy paws and may urinate or poop on your couch or favorite comfy chair. Plus, your young child may drop their spaghetti lunch on your couch or spill grape juice on your beautiful chair.
You want your upholstered furniture to standout and to be the focal point of the room, but when it gets filthy and stained, you probably want to cover it with a slipcover or with a sheet. Doing so may hide the dirt and stains but slipcovers are often ill-fitting and look terrible, which is why you should call our reputable upholstery cleaning Round Rock, TX company to make your couches and chairs look like new.
Our technicians are well skilled and can safely and effectively remove stains and grime from your furniture. They can also get rid of hidden debris, strong odors and allergens. Your couches and chairs will be thoroughly cleaned and will be refreshed.
The team will use gentle cleaning solutions that will not discolor, fade or stain your upholstery. Plus, the tools and equipment that they will use will not cause any damage to your fabric. Our skilled technicians will take careful measures and steps to clean and deodorize your couches and chairs. When they are done, your furniture will smell good and will be flawless.
To get your furniture thoroughly cleaned and for it to be free from dirt and allergens as well as foul odors, contact our established and reliable upholstery cleaning Round Rock, TX company today. You will be pleased with the outcome because our technicians have the expertise and experience to safely remove dirt and grime from your furniture and make it look like new.
Our Upholstery Cleaning In Round Rock, TX Makes Furniture Look New