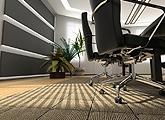 When it comes to taking care of carpets and rugs we can safely say that we are one of the best in the business. We come to you and will give you an estimate on the work that is to be done, and will work with you on a schedule that will fit the needs of everyone in the home or business. We can handle all jobs big and small and it doesn't matter what type of carpet you might have.
But we handle more than just carpets when it comes to treating your home and helping you to get it cleaned. We also can do upholstery cleaning which is often overlooked by people when cleaning their home. Sure you might lift the cushions on that favorite chair or couch every now and then, but how clean is your furniture? Similar to what we do to clean your carpets our Georgetown, TX upholstery cleaning services are just as good. We will take a look at the type of furniture that you want the upholstery cleaning on and we will give you an estimate both on price and on how long it will take to get it cleaned.
And our Georgetown, TX upholstery cleaning serves a dual purpose in your home. Not only will your furniture look and feel better since it is clean, but it gets rid of so many things you never thought of that could be in your home. Those dead bugs were probably in your couch or favorite chair for a while, as well dirt, dust, allergens, food and many other items you don't even want to know about. We can make sure it is all gone and you will once again have furniture that looks, and smells like new.