Know About Power Washing
Peace Frog has grown up since our company's humble beginnings in Austin, and we now offer our celebrated power washing services in Westlake. Power washing is one of those services that every homeowner needs at some point, in order to protect and maintain the beauty of their home. Peace Frog's power washing is the fastest, most effective, and safest way to clean the exterior of your property.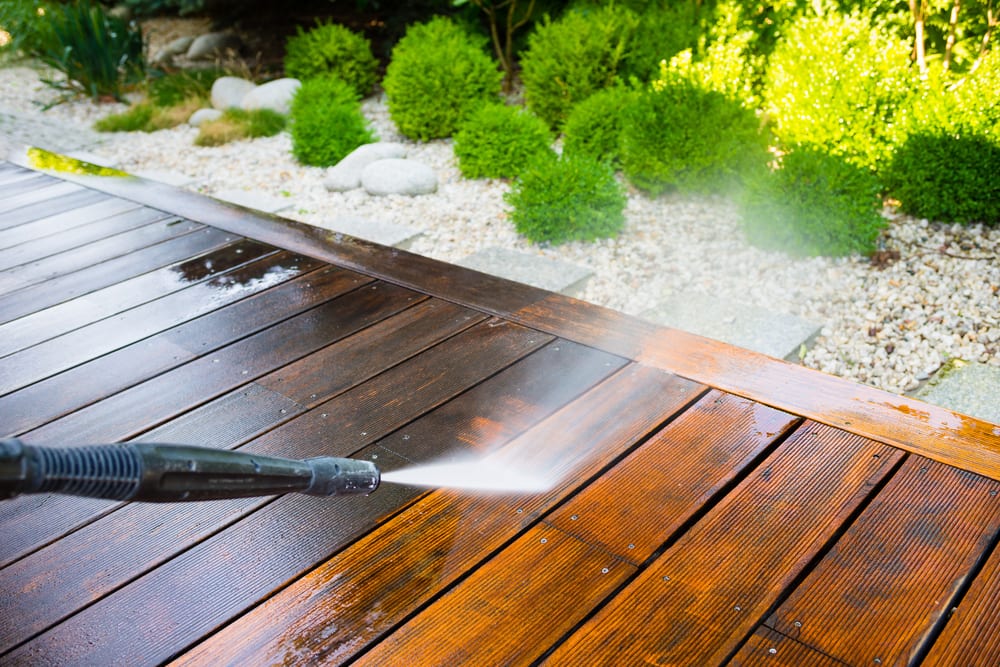 Power washing can be used on a variety of surfaces, including:
      Wood and vinyl siding

      Shingle, tile, and metal roofs

      Limestone masonry

      Asphalt and concrete driveways

      Patios and patio furniture

      Walkways

      Decks
In short, if it is outside and can handle the high pressure of power washing, then the friendly professionals at Peace Frog can make it look like new. Pressure washing your home and property can bring back that wow factor that attracted you to the property in the first place.
Pulling into a gleaming concrete driveway after a long day can set the mood for the rest of the evening. When you know that the outside of your home looks good, it is one less thing to worry about. If your driveway, patio, or home's exterior is looking grimy or dingy, then let Peace Frog erase the dirt with our power washing services.
It is easy to schedule an appointment with our specialty cleaners in Austin, TX to power wash your property. Just let us know in advance what you would like us to clean, and we'll show up right on time. You'll know it's us because we'll arrive in our vehicle with our smiling mascot flashing the peace sign.
Not only do our cleaning experts have the knowledge and training to skillfully brighten your home with a pressure washer, all our cleaning solutions are safe for the environment. This means that after we leave, neither you, nor your pets, nor your hydrangeas will suffer ill effects from any of the substances we use to clean your home. We use our expertise to select the right nozzle for the power washer, and the proper solution to efficiently clean the surface without causing any damage.
We love what we do, and we truly hope that you love the result. Our goal is to leave your home sparkling and clean, ready for that open house, cookout, or whatever else may bring visitors to your property. After your property has been cleaned by Peace Frog, it will be ready for the cameras – whether for Instagram or for the magazines.
If you want to restore your property to the grandeur that is hiding under the grime, then call Peace Frog today. Our unparalleled customer service and superior power washing services have improved the homes of countless customers in Westlake. Our friendly professionals are waiting, ready to pressure wash away the dirt and restore the true beauty of your home.