Austin has the best people, the best music, and is overall the best place in the world. At Peace Frog, it is our love for this region that drives our commitment to providing high quality environmentally-friendly carpet cleaning services in Austin, Tx to every single one of our customers. The beauty of steam cleaning is that it produces the results you might expect from a traditional cleaner with nothing more than water.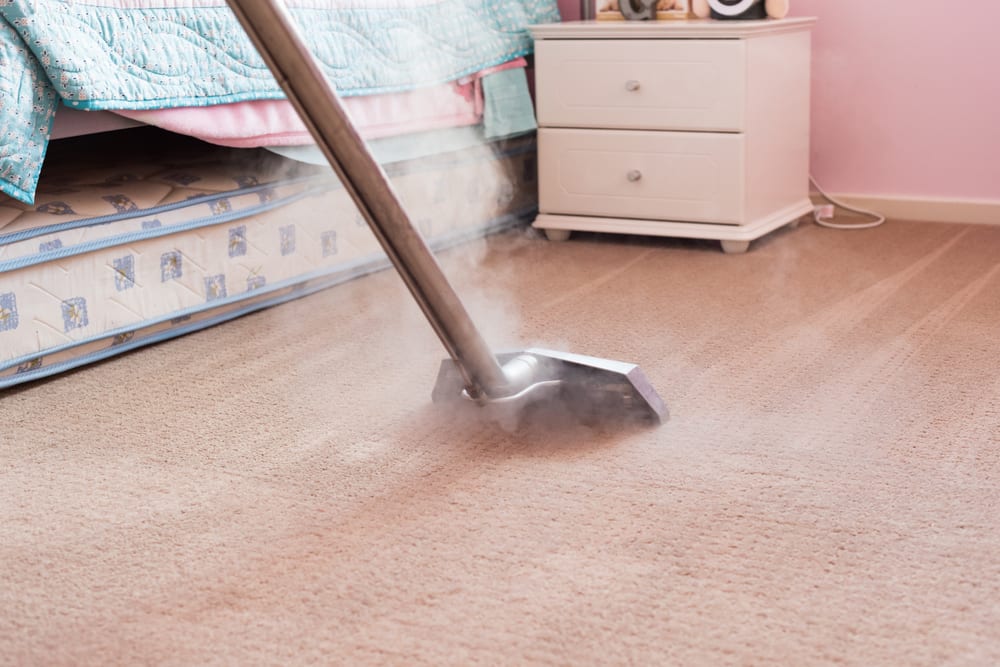 Traditional cleaning methods take time, effort, and often require the use of harsh chemicals. How many times have you set out to clean something, only to find yourself scrubbing and scrubbing, as cloying chemical smells fill the air? Peace Frog's steam cleaning services are fast and thorough, and instead of leaving behind harsh chemical odors, our friendly techs will leave you smiling at your immaculate home.
Steam cleaning takes care of more than meets the eye. The steam we use to clean our customers' homes kills up to 99.9% of bacteria and other creepy crawlies that can cause odors, stains, and larger problems. Our steam cleaning methods in Austin, Tx give professional-strength results, and is safe for our planet, people, and pets alike.
Peace Frog's cleaning professionals are experts at facing down dirt, grease, and bacteria. Wielding our industrial-strength steam cleaner, we eliminate threats to your home's cleanliness without leaving behind strange smells or fumes that could leave people with breathing issues coughing and reaching for an inhaler. It is no surprise that doctors often recommend steam cleaning for the homes of people with asthma or allergies, small children, and other sensitive populations.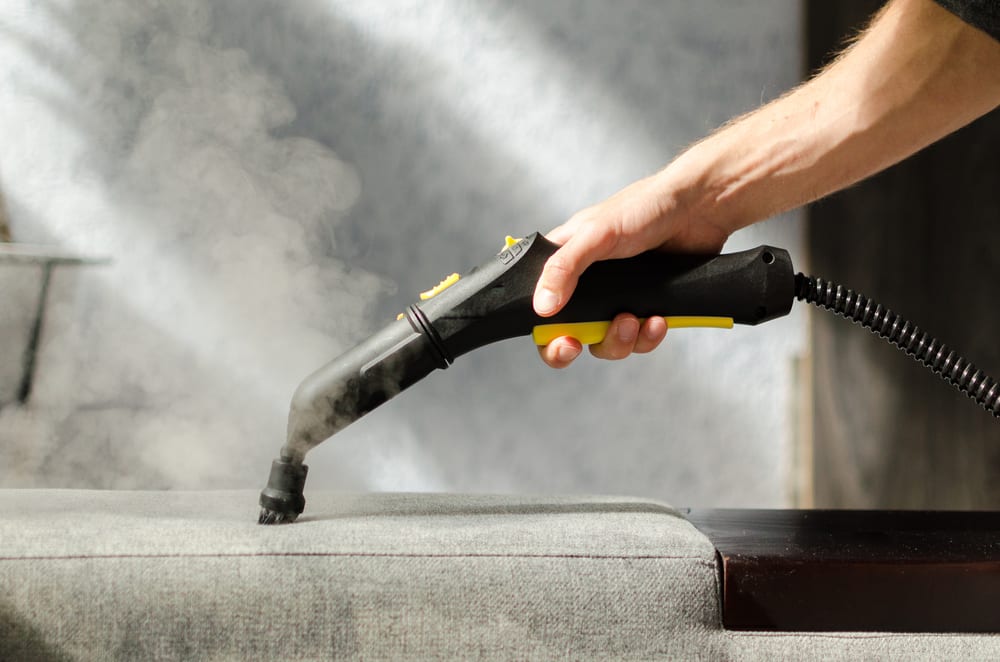 One of the gentlest and most efficient methods to clean your home is available at a reasonable price. Steam cleaning is the ideal solution for a number of common household or commercial needs, including:
     

Carpets

     

Tile

     

Area rugs

     

Upholstery

     

Mattresses
The friendly cleaning experts at Peace Frog will be happy to help you clean and sanitize your home using steam cleaning technology. If there is anything that steam cleaning may harm, such as wallpaper, we will be sure to let you know. We are committed to helping every customer maintain a beautiful, healthy home.
An appointment with Peace Frog for steam cleaning services guarantees you the same excellent level of service as our carpet cleaning, grout restoration, or pressure washing services. We'll show up at the exact time you scheduled, and we'll talk you through the steam cleaning process. Then, we'll do the work efficiently and thoroughly, with the highest respect your home and property.
Before we leave, we'll debrief you on what we did, and we'll make sure you're happy with the results. If – within 14 days – you are not satisfied with your steam cleaning service, we will come back and make it right. After all, it is our mission to give you the most remarkable service experience ever.
A thorough steam cleaning from Peace Frog is the perfect way to get your home sparkling and ready for visitors or whatever else Austin might throw your way. Call Peace Frog today to ask about our steam cleaning services.