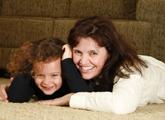 Georgetown, TX Area Rug Cleaning in 7 Professional Steps
How our trained Peace Frog Carpet Cleaning professionals expertly take care of your precious Oriental rugs and plush carpets, providing safe and immaculate results.
Step 1 – With the aid of a mechanical duster, the carpet is beaten to loosen the dirt and the embedded dust, as it is power vacuumed. From animal hair to dust, various allergens, tiny bugs, soil particles and more are removed up to 79 percent by this one step alone.
Step 2 – Utilizing rainwater, along with effectively formulated cleaning detergents, the Georgetown, TX area rug cleaning procedure continues. All rugs are cleaned – from deep within the fibers to the front and back sections.
Carpet fringe is also given special care.
Step 3 – After shampooing, your rug is rinsed with rainwater till all soil and residue leave the carpet completely.
Step 4 – For a more thorough cleaning of your carpet, it is fed into an MOR machine where it is again rinsed with rainwater, and excessive water is also removed.
Step 5 – Our Peace Frog carpet cleaning professional then make sure to remove all water from your rug, along with accelerating the drying process, preventing color migration and also making sure there is no bacterial growth.
Step 6 – During the Georgetown, TX area rug cleaning process, before it is moved to our drying room, the pile and carpet fringe are hand groomed. During this special care process, our professionals get rid of as much pet hair as possible utilizing special brushes.
Step 7 – The heat and humidity controlled rug drying room is crucial in the preservation of your carpets. The following morning all washed rugs are brought out and then properly inspected for adequate cleaning.
If we are not content, the rug is run through any of our effective cleaning steps till it is as soft and as shiny as new.
Peace Frog Carpet Cleaning Georgetown, TX services delivers nothing but perfect results!