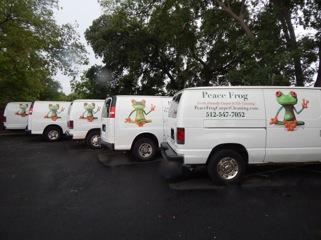 Let Us Take Care of Your Georgetown, TX Dryer Vent Cleaning
If you are like most people, you probably give very little consideration, if you give any at all, to the dryer vents in your home. You may think that cleaning the lint filter in your dryer every so many loads is enough, but in reality a dryer vent that is full of debris and lint could cause a devastating fire. When you consider the destruction that can come from not properly cleaning your dryer vent, there should be no question in your mind that the job should be done by a professional company like ours, and on a regular bases. Here are some other things that you should know that pertain to Georgetown, TX Dryer Vent Cleaning.
We Have the Tools
One of the main reasons that you our professionals to come out and clean your dryer vent, is because we have all of the tools like gas vacuums, and HEPA negative air machines to clean your vents safely and effectively. These tools remove the most common blockages found in dryer vents like animal nesting, and lent.
Follow this Guide
If you are wondering how often you should have us come in to do a thorough Georgetown, TX Dryer Vent Cleaning, you should think about how many loads of laundry you actually do in a weeks time. Now if you only do one to two loads of laundry per week, you should have your vents cleaned once every two years. If you average four to five loads per week, then you need to have your vents cleaned every year. Now if you dry eight to ten loads each week, then you need to have your vents cleaned every six months.
Taking care of your vents will not only help you save on your gas or electricity bill, but the proper care and maintenance of your vents will also ensure the safety and integrity of your home.