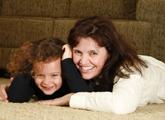 Our Lakeway, TX Area Rug Cleaning Services Is Here For You
Your floor coverings are probably the most under appreciated items in your home. If you are like most people you walk across your floors without giving a second thought to the abuse that is inflicted upon your rugs each and every day, nor do you ever take the time to consider what might be underneath your rug.
Most homeowners believe that vacuuming, and an occasional cleaning with a DIY carpet cleaning machine is all that needs to be done in terms of Lakeway, TX Area Rug Cleaning, but nothing could be further from the truth. Your carpets and rugs require professional cleaning in addition to the general maintenance that you can do yourself.
By the time you start to notice that tour rug is dirty, you already have a problem that you alone can't take care of yourself. Rugs that look dirty could be hiding as much as eight pounds of dirt. If you or someone in your household suffers from allergies, the last thing that you need to do is to try to clean a rug that is in that condition yourself, as you would be exposed to particles and irritants throughout the cleaning.
Our Lakeway, TX Area Rug Cleaning Service professionals have the knowledge and the skill to not only get your rugs clean, but also contain and eliminate the irritants that could make you and members of your household sick. Our equipment is top rate, and our extraction methods ensure that you won't have to worry about us leaving you with a rug that takes days to dry, and the possibility of mold and mildew growth as a result of the moisture.
Don't take any chances with your health or the integrity of your rugs and carpeting, call us and let us take care of all of your Lakeway, TX Area Rug Cleaning needs.