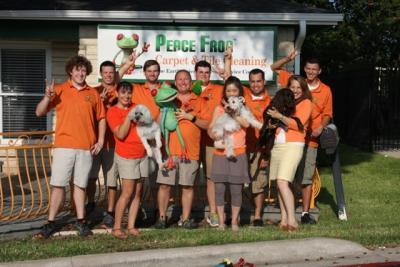 Our Lakeway, TX Upholstery Cleaning Service Will Spruce Up Your Home
Whether it is usage over a period of time, or having children or pets constantly on your furniture, occasional high quality and superior Lakeway, TX upholstery cleaning becomes necessary. To bring your fabrics back to a sparkling and colorful life, this job is best accomplished by hiring the well trained technicians of a reputable professional Lakeway, TX upholstery cleaning company which will come into your home or office and perform this task with specialized equipment so that your favorite sofa or chair will have a new life. An experienced company will recognize the importance of handling each piece individually depending on its particular fabric.
Specially formulated upholstery cleaning agents are required to thoroughly and safely loosen and remove embedded dirt, clean your furniture properly, and be sure not to damage the fabrics while extending their life. It is also important to get rid of the dust, dirt, and pollutants that collect in the crevices of your upholstered furniture.
Environmental awareness is of primary importance, and the chemicals must be thoroughly extracted, be safe for disposal, and must be non-toxic to the family, young children, and pets.
After the cleaning, a special protector can be sprayed on the furniture to create a barrier that will neutralize odors, resist dry soil and water-based stains, give you time to clean up spills, preserve the colors, and help to guard against ongoing wear and tear on the upholstery that has been restored as near as possible to its original state.
Additionally, contact us if you have a major emergency such as a broken pipe or a fire, as you wouldn't want to delay the process and would want us to begin the project as quickly as possible in order to complete it as successfully as possible.
Our Lakeway, TX Upholstery Cleaning Service Will Spruce Up Your Home