Are you the sort of person to come up with New Year's resolutions? Are you the sort of person
to follow through with those resolutions? At Peace Frog Carpet & Tile, we have an unwavering
commitment to providing exceptional customer service year after year. If your resolution
involves getting out and exercising, we support you in your mission!
We happen to spend a fair amount of time on the trails in Pflugerville, so when we heard
about the Parks and Recreation Department's Pforty Mile Trail Challenge we got excited. The
first 40 people to log 40 miles on any [or all] of the Pflugerville trails will receive a sports
bag, a water bottle, and bragging rights. The challenge runs through March 24th, but
competition could get pfierce, so you'll probably want to lace up your tennies now.
While you're focusing your energy on becoming a Pforty Mile Trail champion, why not let Peace Frog take care of some of the cleaning around the house? Our friendly techs are
champions in their own right when it comes to porcelain and ceramic tile and grout, and they
can work their magic in no time to get your tile sparkling clean and your grout looking like
new. A common excuse among people who don't follow through on resolutions is that they
don't have time, so let us take care of the tile and grout, freeing you up for forty miles of
pfun.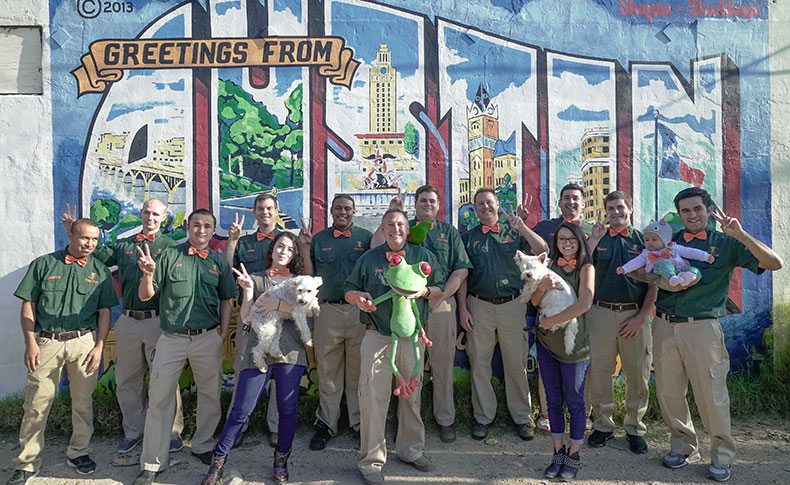 Are you participating in the Pforty Mile Trail Challenge? Let us know how you're doing in the
comments and we'll cheer you on. And if you have some tile and grout that has seen better
days, give us a call and we'll restore it to its healthy shine.
Resource
Pforty Mile Trail Challenge: http://www.pflugervilletx.gov/Home/Components/News/News/
2935/1030?backlist=%2F