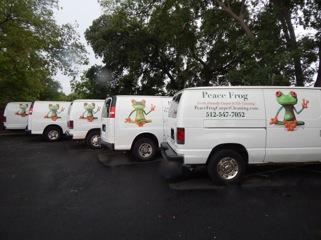 To help keep your carpeting looking new for years, we suggest that you have it cleaned annually by a professional truck mounted carpet cleaning Austin, TX company like ours. It is perhaps the safest way to clean your carpets.
This is also one the best carpet cleaning methods available today because it vigorously removes dirt, debris and grime as well as tough stains. What makes it such an effective method is the use of intense heat, powerful vacuuming and a high level of water pressure that eliminates surface dirt and hidden debris from your carpeting.
Plus, we use specially formulated deodorizers on your carpets to get rid of strong odors that never seem to go away. If you want your carpeting to look fantastic and have a fresh smell for months, call us today to make an appointment. If you prefer, you can speak with a representative if you have any questions about the process.
Our trained technicians work fast and will not be in your home all day long. Plus, your carpet will not take eight or more hours to dry due to the intense heat used. You will not have to wait overnight to walk on your carpeting. When our technicians leave your home, your carpeting will be damp to the touch and will completely dry in less than four hours. Plus, it will be free from sticky residue and stinky odors.
You will also enjoy the fact that the technicians will not bring much equipment or tools in your home. Plus, they will not lugging soapy and dirty buckets in the home. The only piece of equipment that will be brought into your home is a long hose that stays attached to the van.
Contact our reputable truck mounted carpet cleaning Austin, TX company today if want your carpeting to look brand new.