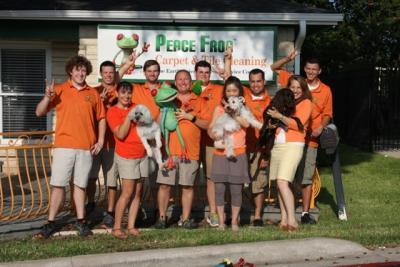 Tile and Grout Cleaning in Ceder Park, TX
Tile and grout cleaning is not something you want to try to do yourself for many reasons. When you have tile and grout on your floor, you already know that the grout gets dirty. There are many methods that can be used to clean the grout, however, cleaning your own grout can be very stressful.
In many cases is is easier to hire someone who knows and understands tile and grout cleaning. Many people think this is not cost effective, however, it really is more cost effective than cleaning the grout yourself. Here is why, when you try to do it yourself, you are going to go through many cleaners that will not work or will work with a limited degree. This will cost you money and time. If you are not satisfied with the results of your own cleaning, you will have to buy more cleaners and start over again. As you can see, this will cost you money and you will never get your time back. After all is said and done, you might find that the grout is still not as clean as you want it to be.
Tile and grout cleaning in Ceder Park, TX is best left to a professional because we know how to clean the tile and grout in a safe way and get maximum results. There is no need for you to spend countless hours and dollars trying to get great results when you could just have us do it for you at a great price.
Many times people try to clean their own tile and grout in Ceder Park, TX and just end up causing damage to it. Some cleaners are too strong and eat into the grout and tile making marks and wear and tear that can never be fixed. With a our professional service you can rest assured that your tile and grout cleaning will be done correctly the first time in Ceder Park, TX because we have the knowledge and experience to do so.