Comfort and luxury come together in an extraordinary way with leather upholstery. But when stains threaten to mar your marvelous leather, look no further than the same company you trust for carpet cleaning: Austin's own Peace Frog.

We provide the same attention to detail and excellent customer service with our leather cleaning as with the rug cleaning service in Austin that has transformed Peace Frog into a household name around these parts.Leather is special.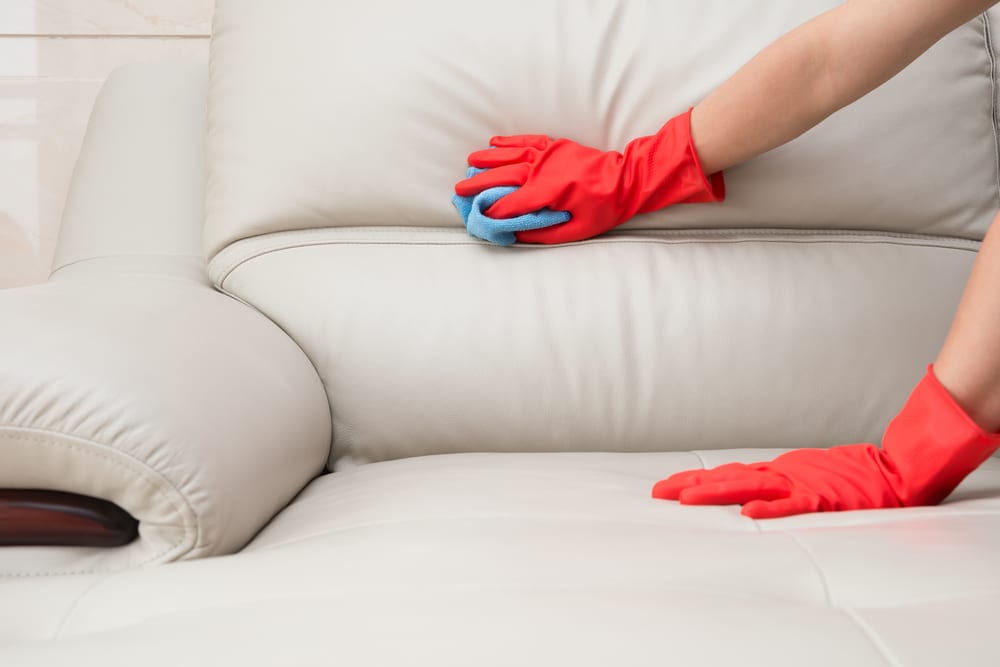 Leather is unlike other materials in that, like us, it ages without wearing out. As leather ages, it becomes a little more supple, a bit softer, and hopefully more distinguished. If it is stained or dirty, however, leather does not age well. It can become cracked with unsightly discolorations. Professional cleaning can help to keep your leather clean, conditioned, and looking good.
Like our carpets, wood flooring, tiles, and mattresses, leather gets dirty. It collects dust and dirt particles from the air and, sometimes gets splashed with a drink from an overenthusiastically gestured glass. To help keep your leather looking good, it is recommended to get stains taken care of as soon as possible. And because dust and dirt seem to find their way into the air of even the most immaculate homes, regular leather cleaning and conditioning is recommended to help your leather lasts forever.
The qualified cleaning technicians at Peace Frog know how to take care of leather. We clean just about any leather surface, including:
     

Chairs and chaises

     

Sofas and couches

     

Ottomans

     

Car leather upholstery
While most of the leather we clean for customers is in furniture form, we are happy to clean some other leather surfaces as well. Whether you need that stubborn stains off your couches, or you want the juice stain out of your car seat, Peace Frog has got you covered.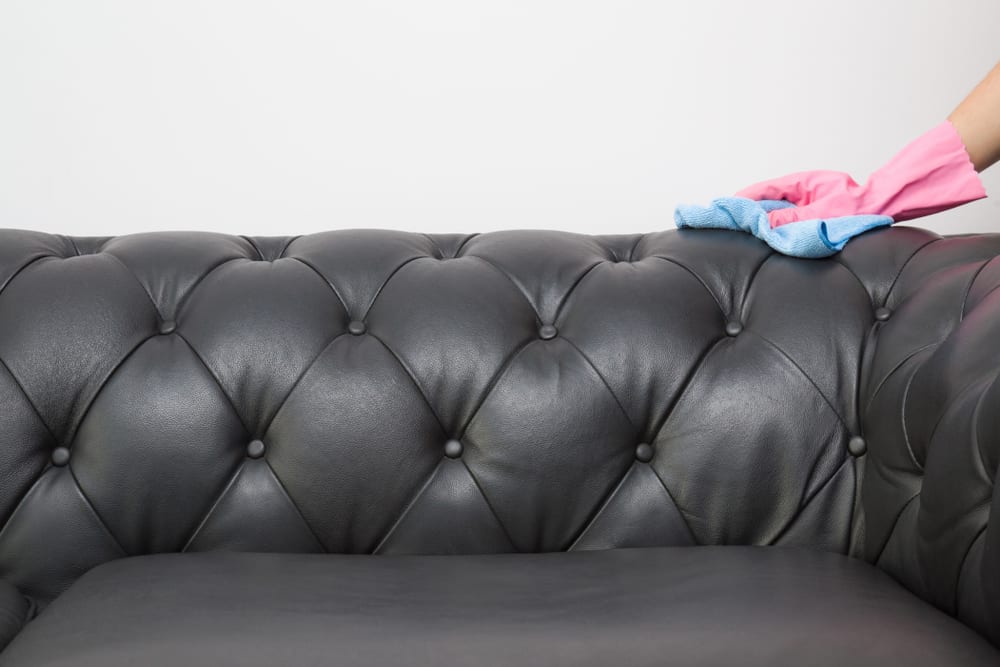 In everything we do, we maintain a commitment to making the planet a healthier place to inhabit. For that reason, all the cleaning agents we use to clean you leather are non-toxic and safe for the environment. Not only are our techniques the best in the business, the products we use will thoroughly clean your leather without damaging it.
We know what works, and we want to show you that just because your expensive leather chair is stained does not mean you have to hide it away, never to be seen by guests again.

Professional leather cleaning by the friendly humans at Peace Frog can save your leather and return it to its former glory, sans stain.
There is no better way to keep your leather happy than by showing it some love. Contact us about cleaning your leather. We will schedule an appointment at your convenience, and our cleaning technician will be at your door right when you expect them. After examining the leather to be cleaned, they will select the most appropriate method to get rid of the stain and get to work. By the time they leave, your leather will be clean and you will be giddy (in a distinguished way) from having just received what we hope to be the most remarkable service experience ever.