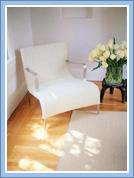 It can be challenging to find the best carpet cleaning company in Austin, TX. You may be asking, "Who can I really trust?" or "How can I be sure they will do the job right?"
At Peace Frog Carpet Cleaning, we offer what we call the "Peace of Mind Promise". If you are not 100% satisfied with the job we do, we will come back and do it again, free of charge! Our goal at Peace Frog in Austin TX is to make every customer a happy, repeat customer.
According to the EPA, the average person spends almost 90% of their time indoors. Removing dirt and allergens from your carpets regularly is an important aspect of keeping your home or business truly clean.
Our highly trained and experienced professionals at Peace Frog Carpet and Tile Cleaning Company use truck-mounted carpet cleaning machines to deep steam clean your carpets. This process effectively cleans much more than the surface area. Hot water is shot deep into the fibers, and then removed with a powerful suctioning process. Dislodged dirt, pet hair and other debris is removed right along with the water.
This deep steam cleaning process reduces the presence of bacteria and other allergens that are embedded in the carpet. Not only that, but there is little chance of discoloration of the carpeting when steam is used. Peace Frog Carpet and Tile Cleaning uses only environmentally friendly cleaners, which are completely safe for you family, customers, and pets.
Call us today at Peace Frog in Austin, TX at 512-259-6606 for a FREE QUOTE. Our friendly customer service representatives are available to answer any questions. You can also visit our website at https://peacefrogcarpetcleaning.com to learn more about our company and our other cleaning services, including tile and grout cleaning, upholstery cleaning and more.
We are locally-owned and operated, so our reputation is very important us. Our goal is to be the best carpet cleaning company in Austin, TX. Let us show you what we can do for you!